Ready? Select a room and book game right now!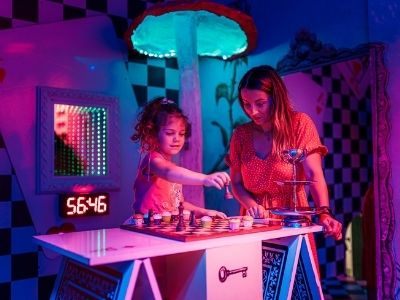 Wonderland
An enchanted world wants to outsmart you. You might think that it is so magical and idyllic. Maybe it is but what is the clue? Touch, fell and hear it. All your senses are forced to work. Only the Cat and Alice know where the key is hidden.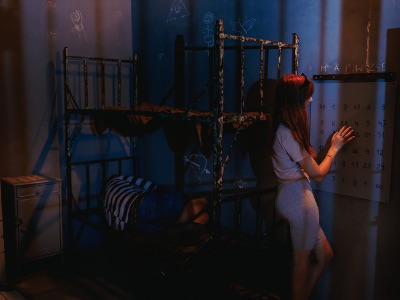 Correctional Facility
A prison cell, a perspective of the long-term sentence and the lack of hope for any parole, despite the unjust judgment. Someone framed you. Now you have no choice - you have to do everything to save your life! For several months you have been working on a plan to escape... The prison guard is right next door, you hear his steps, the characteristic sound of his coughing and the jingle of his keys. You have the last chance to get away tonight and try to clear yourself of charges outside the walls!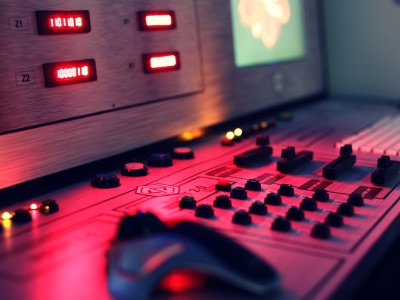 HexIT
Another country is trying to become an atomic superpower through the development of nuclear weapons, which consequently results in the destabilization of the region and the escalation of the international conflict on an unprecedented scale. The world is on the verge of the outbreak of World War III. The only salvation is to infect the secret plantation of uranium treatment with a computer virus. Will a group of programmers be able to prevent nuclear war in 90 minutes? Some of the riddles require basic programming skills (programming language doesn't matter). We suggest that at least one person from the team has appropriate background.
(Level: Medium (for programmers))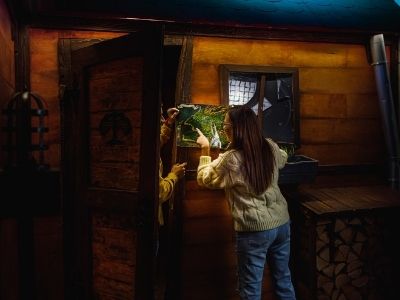 Mystery Book of the Forest
This Forest hides many puzzles, magic and secrets. Many travelers have lost their way here. The legend says that if you do not leave the forest territory before midnight, you will become part of it forever. Hurry up, until midnight you have only one hour left, find the Mystical Book and she will show you the way.
Escape rooms in Wroclaw — feel the thrill
Do you live in Wroclaw or nearby? Or maybe you're planning to visit capitol of Lower Silesia and you're looking for unforgettable moments which this city offers? Old architecture, magical Old Town, mysterious Ostrów Tumski, and evening in escape room in Wroclaw! How will you finish your day? Will you make it to solve all the riddles and find a key?
Escape Room for companies
Let Me Out Wroclaw Escape Room is the perfect entertainment for the integration company. These are the Escape Room in office, during training trips and corporate picnics outdoors. Depending on the needs guarantee great fun, provide effective team building, and above all integrate in realizing the vision and strategy of the company.
They trusted us: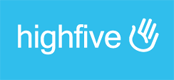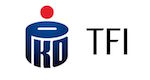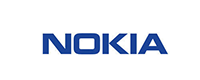 They wrote about us:




Searching for a unique present, mysterious giveaway or an
unforgettable gift? We might have something for you …
Send your friends, colleagues or family to Let Me Out and our team will do what it does best.
A simple voucher will send them on a 60 minute-journey of surprise and suspense.
We propose you a gift that allows you to astound anyone you'd like to surprise.
We are working on online voucher store functionality.
Please contact our office in any location for purchasement.
Are you interested in opening Let Me Out in your city?
Contact us and we will prepare an offer for your business to begin with.
Let Me Out sp. z o.o.
Escape Rooms in Wroclaw
ul. Bernardyńska 4, II p.
e-mail: wroclaw@letmeout.pl
tel: +48 724 426 431