Ready? Select a room and book game right now!
Escape rooms in Wroclaw — feel the thrill
Do you live in Wroclaw or nearby? Or maybe you're planning to visit capitol of Lower Silesia and you're looking for unforgettable moments which this city offers? Old architecture, magical Old Town, mysterious Ostrów Tumski, and evening in escape room in Wroclaw! How will you finish your day? Will you make it to solve all the riddles and find a key?
Escape Room for companies
Let Me Out Wroclaw Escape Room is the perfect entertainment for the integration company. These are the Escape Room in office, during training trips and corporate picnics outdoors. Depending on the needs guarantee great fun, provide effective team building, and above all integrate in realizing the vision and strategy of the company.
They trusted us: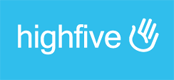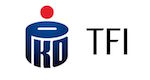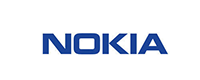 They wrote about us:




Searching for a unique present, mysterious giveaway or an
unforgettable gift? We might have something for you …
Send your friends, colleagues or family to Let Me Out and our team will do what it does best.
A simple voucher will send them on a 60 minute-journey of surprise and suspense.
We propose you a gift that allows you to astound anyone you'd like to surprise.
We are working on online voucher store functionality.
Please contact our office in any location for purchasement.
Are you interested in opening Let Me Out in your city?
Contact us and we will prepare an offer for your business to begin with.
Let Me Out sp. z o.o.
Escape Rooms in Wroclaw
ul. Bernardyńska 4, II p.
e-mail: wroclaw@letmeout.pl
tel: +48 724 426 431